Happy Bat-Birthday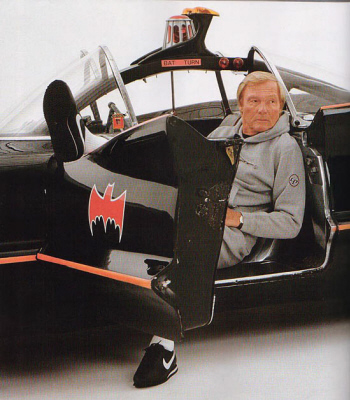 Adam West, the greatest Batman of them all, turns 77 today. Someone told me today that if Nike had any sense at all, this photo would be the start of a brilliant new print ad campaign. Nike, make it happen.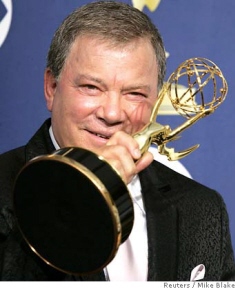 Shatner pwns Alan Alda. After losing the Emmy to Shatner last night, Alda made a big show of ripping up his acceptance speech. He was probably just kidding, but there's no shame in losing an acting award to The One True Shat.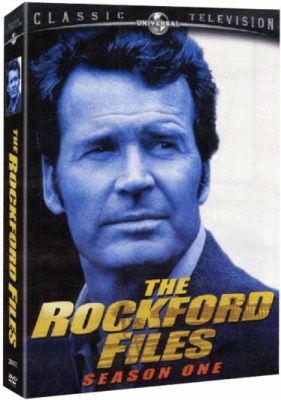 This is the most important DVD news of the year. THE ROCKFORD FILES is finally being released before the end of the year. While there's nothing inherently wrong with Season One sets of ADAM-12, BAA BAA BLACK SHEEP, EMERGENCY!, MCCLOUD, MCMILLAN AND WIFE and DRAGNET, why did Universal release these shows on DVD before ROCKFORD, which is guaranteed money in the bank. Maybe it's because...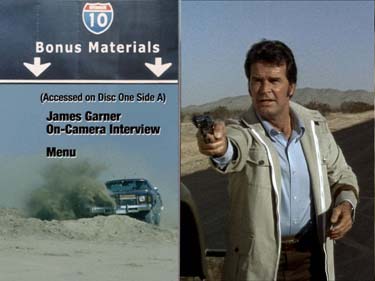 ...they were waiting for some sweet extras. Usually, Universal just dumps these shows with no special features, but according to this menu shot from TV Shows on DVD, they managed to land James Garner for an interview. I'm assuming the 90-minute pilot guest-starring Lindsay Wagner (pre-BIONIC WOMAN) and William Smith will be included. One of the series' defining moments is the great scene where Rockford sucker-punches the bigger and meaner Smith in a mens' room.

Look for it December 6, 2005.

Posted by Marty at 5:34 PM CDT