La Contessa
Now Playing: THE ROCKFORD FILES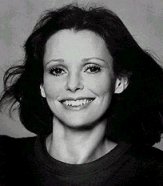 The beautiful Susan Strasberg was the main guest star in "The Countess," in which she played Debbie Ryder, a former gangster's-girlfriend who jumped bail in Chicago and ran off to Europe, where she met and married a count. After her husband's death, she met another man, a rough-and-tumble American businessman (played by Art Lund, memorable as the corrupt cop who gave Fred Williamson such a hard time in BLACK CAESAR), married him, and moved to Los Angeles with him. There, she runs into smarmy Carl (game-show regular Dick Gautier), who recognizes her from her Chicago mug shot and blackmails her. "La Contessa" hires Rockford to get Carl off her back, which leads to a memorable scene where he tries (unsuccessfully) to physically intimidate the thug on a private beach ("I'll come back here and pound sand down your throat."). Carl is shot to death by a sniper, and police lieutenant Diel (Tom Atkins, later a John Carpenter regular) makes Rockford the #1 suspect.
Co-creator/producer Stephen J. Cannell was still working on ROCKFORD's trademark idiosyncrasy in this episode, which was one of the first to be filmed and looks a lot like Universal's other crime dramas of the era like MCCLOUD and MCMILLAN AND WIFE. Artie Kane scored it, probably because the studio wasn't yet on board with Cannell and Mike Post's idea of a rock-based score, something which was unheard of in TV crime dramas at the time.
Cannell and star James Garner were still trying to get as much character-based humor into the show as possible, against the wishes of the network, which wanted a straight-forward private-eye show. That ROCKFORD was something entirely different is evident in a scene in which Rockford, on the hook for Carl's murder, tells Debbie that he'll spill her secret to the cops before he'll let them toss him in jail for murder (to which she replies, "Chivalry really is dead, isn't it?"). Rockford is a moral man, but he ain't about to let that stand in the way of a murder rap. Sounds like a common case of self-preservation, but there ain't no way that Mannix or Richard Diamond would reveal a trusted secret just to save their own asses.
Look closely and you'll see a blond James Cromwell playing a tennis instructor. According to the Internet Movie Database, this ROCKFORD FILES may have been his first television role, although he went on to several guest shots as Archie's work buddy Stretch Cunningham on ALL IN THE FAMILY. Cromwell did tons of TV shows and small parts in movies until finally achieving great mainstream success (and an Oscar nod) twenty years later as Father Hoggett in BABE. Cromwell continues to rack up credits, including a regular gig on SIX FEET UNDER, Eddie Albert's role in the LONGEST YARD remake, and the late, lamented Captain Stacy in the upcoming SPIDER-MAN 3.
Posted by Marty at 11:33 PM CDT