Does He Talk Or Just Hit?
Now Playing: THE ROCKFORD FILES
Juanita Bartlett's dialogue for "Find Me If You Can" features another great "Rockfordism" that adds much to actor James Garner's portrayal of the character. While fussing over his son, who has come home from another night at work sporting a cut next to his eye, Rocky (Noah Beery, Jr.) sputters, "Another two inches to the left, and you'd be missing that eye." Without missing a beat, the optimistic Jim responds, "Well, look at it this way. Two inches to the right, and it woulda missed me altogether."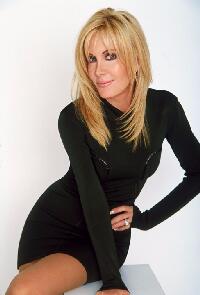 "Find Me If You Can" stars two guests who would go on to amass tremendous success on television: Joan Van Ark (her name is misspelled "Arc" in the titles), who spent more than a decade as one of the original stars of the nighttime soap KNOTS LANDING, and Paul Michael Glaser, whose megahit STARSKY & HUTCH debuted on ABC less than a year after this episode aired on NBC.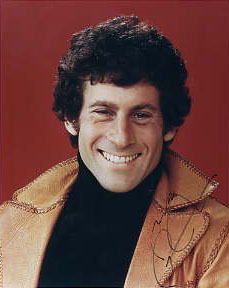 A young woman (Van Ark) drops by Rockford's trailer late at night and hires him to find a missing person: herself. Obviously frightened and on the run from somebody, she gives Jim three days pay to see if he can track her down, presuming that if Rockford can find her, then so can whomever she's running from. Rockford, with a bit of help from police buddy Sgt. Becker (Joe Santos), learns her name, address and basic information, but the case doesn't stop there. Someone else is on Van Ark's trail: her ex-boyfriend, a mobster named Ralph Correll (Glaser), who wants back the $50,000 she stole from him.
NBC and the ROCKFORD production team were still battling each other over the humor content of the series with Garner, producer Stephen J. Cannell et al. wanting more (a la MAVERICK) and the network wanting a straight-forward detective show like MANNIX. That probably explains the climax, which offers a seriously tough Rockford pointing guns at mobsters and nearly choking the life from Correll. Garner is very good in the scene, but it's not what he--and we--really wanted from the character.
It's a good episode with a good gimmick, one that story writer Roy Huggins must have been enamored with. The plot bears a resemblance to GIRL ON THE RUN, a 90-minute TV-movie (before there was such a thing) that served as the pilot for the esteemed '50s private-eye series 77 SUNSET STRIP, which was produced by Huggins and written by Marion Hargrove from Huggins' story.
Posted by Marty at 6:06 PM CDT